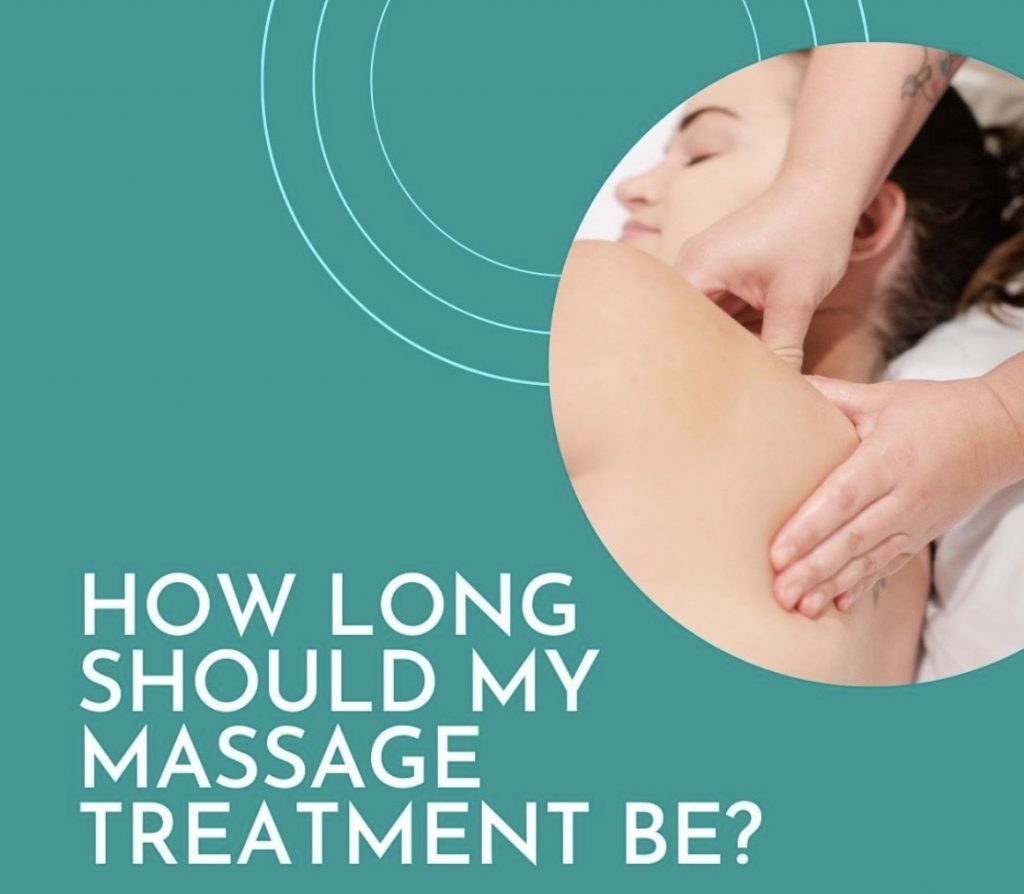 How long should my massage therapy appointment be? This is a common question we hear when clients are booking a massage. The duration of massage depends on the goals of the client and massage therapist. Below is a breakdown for what can be worked on in anything less than a 60 minute massage, 60 minute massage and 90 minute massage.
Anything Less Than 60 Minutes
This length of appointment is perfect for focusing on one area to alleviate a specific discomfort. Some examples of this may be shoulder dysfunction, low back pain, neck pain. For best results this appointment would be great in conjunction with acupuncture.
60 Minute Massage
If you have 1-3 specific areas of concern that produce mild to moderate discomfort, or a moderately complex dysfunction, this is the choice for you. For example poor posture related complaints, sciatica, tension headaches, or repetitive strain injuries. If you are looking for a full body treatment, you will need to book something longer.
90 Minute Massage
This is the right choice for you ;if you have 3 or more specific areas of concern or desire a full body focus. Another indication this is the right duration for you would be if this is your first massage in more than two months. This duration will allow for increased focus and more effective results.
​This being said, the above details are to be used a guideline and may require adjustment to better suit your goals when creating a treatment plan with your massage therapist.
Book your next appointment today.