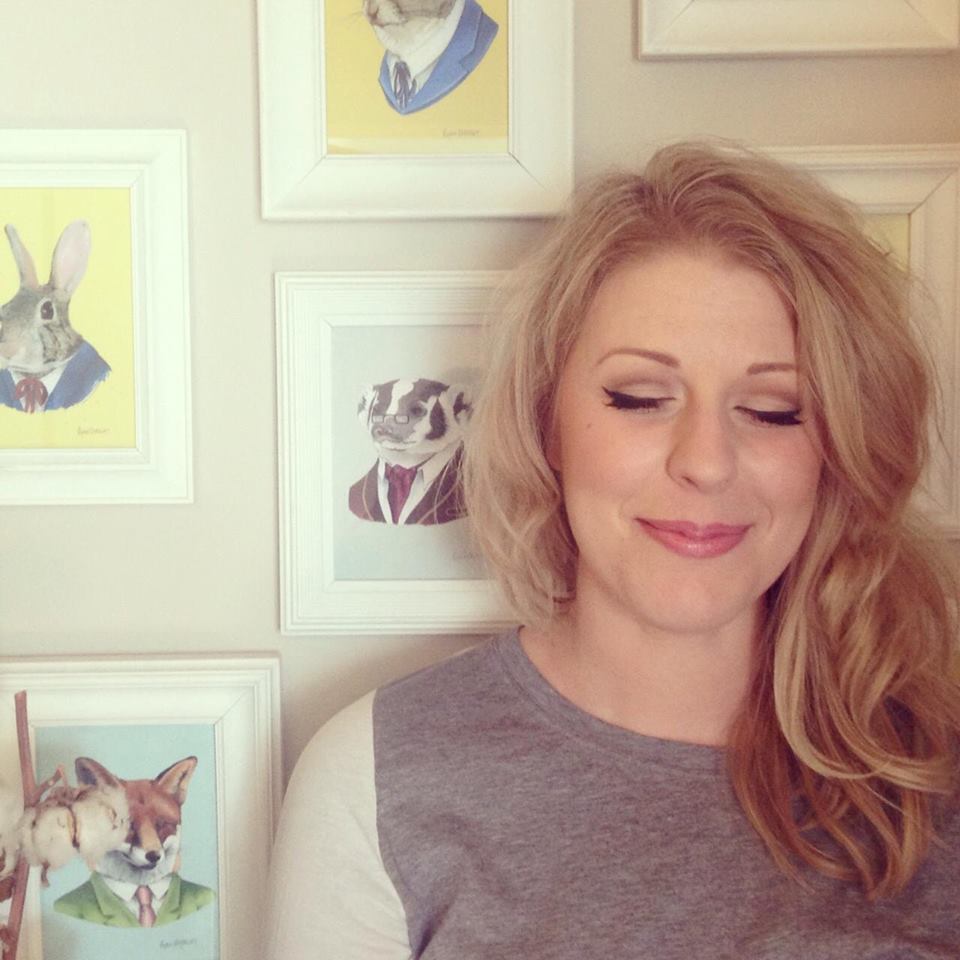 If you've never had acupuncture before and you're curious to try it … but you're also a little nervous, please send us a message. We can walk through the pain and discomfort you're experiencing and together, map out your individualized treatment.
Monica and Madison are incredible acupuncturists and such kind and caring individuals. I have personally been seeing them since June 2018 for fertility and pregnancy. We are expecting our little boy to arrive very soon and cannot thank them enough for helping us through this journey. Monica is very personable and has a contagious laugh, it's literally impossible to feel awkward around her. Her and Madison are very passionate about what they do which is shown in their professionalism and willingness to bend over backwards for you. - J
― J
I had the pleasure to meet Monica during my fertility journey and she was not only awesome where I had a successful pregnancy, she was and still is an amazing person to see for treatment. She is the most positive person I know and I love visiting her to feel better and grab some laughs. Love you Monica YOU ROCK! - S
― S
The newly renovated clinic is definitely a reflection of Monica's personality it shines bright and is such a calming inviting space. Monica instantly puts you at ease with her knowledge of acupuncture and how to treat your specific needs, I was blown away when speaking with her about my endometriosis & infertility issues it was such a relief to finally have someone understand & have a detailed action plan in place specifically for you. Along with acupuncture Monica Has great knowledge of holistic medicine she had me on specific herbs to help with my endometriosis within no time I had great results my pain was at an all time low my cycles were no longer excruciatingly painful and the best part of all my dream of becoming pregnant is now a reality! Monica truly is a blessing. On top of everything I have to add the online system that she has in place is perfection. I have the worst memory so to have an online profile with detailed instructions & notes for you is such a handy tool and just makes the experience a breeze! Booking online is equally amazing, don't worry about ever forgetting an appointment because you will get a reminder. Monica I just want to say thank you for doing what you do and staying so true and down to earth making an amazing impact on all your patients. I'm so grateful that you were there to make me laugh and listen to me cry. - Tara
― Tara
We would like to thank Monica and her team for everything they have done to make having a family possible.  Thank you for being a part of this wonderful journey.  There will never be enough words to thank you for your compassion, kindness and exceptional care.  Your team have been such a blessing! You probably don't even realize what a gift you are to others. Baby no. 2 will be due this summer 2020!♥ M&J
―
Hi Monica!
I am very trilled to let you know that we are pregnant! 🙂 🙂 🙂
― M
Thank you for your amazing support throughout my pregnancy journey! It was such a pleasure to visit you both and I always left feeling better than when I arrived.
― T
Thank you both for your assistance in helping us conceive our beautiful baby girl. She is perfect ❤️
― A
Thank you for the acupuncture treatments during our IVF process! See you in the future when it is time for baby number two!
― H
I started seeing Madison when I had trouble conceiving. She listened to my concerns with empathy and always made me feel comfortable and listened to. What was most important is that she provided me with so much research literature (not articles, but actual research papers) and as a scientist this really impressed me. She always updated her knowledge with current research findings as well. I was sceptical about acupuncture, but she made me feel so good and so relaxed, and a few months after I started seeing her I fell pregnant with my son (currently 27 weeks pregnant). Seeing Madison always seemed like going to see a friend, because she was always so warm and welcoming. I cannot give her any higher recommendation, and would suggest anyone else go see Madison as well.
― S
I went to see Monica with irregular cycles while trying to conceive. Monica was knowledgeable and so easy to talk to. After 2 months of regular treatments I found out I was pregnant with my son. I would recommend Monica and her clinic to everyone! - Jill
― Jill
I've been receiving acupuncture treatment from Madison for several weeks now on my shoulder and the results have been amazing, my shoulder feels stronger than it has in years. Madison is also so great to work with. She is very intelligent and knowledgeable about treatments and has a very warm and inviting personality. Highly recommend!
― Shane
I just wanted to thank Monica and Madison for their treatment during my IVF and transfer. I'm almost 18 weeks pregnant and wanted to share the success with them. 🤗
― A
Monica! Where do I begin! Thank you so much for everything. I wanted a baby so bad and seeing you helped make that happen. I always was so excited to see you as you put my mind at ease every step of the way. I'll for sure be making some appointments for baby number 2 next year."
― K
Hi Monica! Here is a picture of my baby! Just thought I would share a picture of what  you played a big part in!
Thank you for everything, you're amazing and I'll recommend you anytime! - J
― J
I started seeing Monica in November 2016 to get ready for my upcoming embryo transfer. Her calm and warm bedside manner put me at ease right away. After my successful transfer in December, I continued to see her for treatment to alleviate morning sickness related to pregnancy. Her humour and big heart really kept my spirits up. And at 34 weeks when I mentioned my baby was breech, she suggested I come in for acupuncture and moxibustion. This resulted in my (big!) baby turning within three moxibustion sessions. I couldn't have done this pregnancy without her and I would consider her a friend. I would recommend her highly!
― Heather
You instantly feel welcome and calm. Monica is wonderful, helpful, enthusiastic and her energy is amazing
― Jessica
Madison, My journey to motherhood wasn't an easy one. There were silver linings and beautiful blessings along the way and meeting you was one of them. Thank you for the important part that you played in my story and for making my experience with acupuncture such a positive ones. I always looked forward to my appointments.
― N
So I just found out this morning, that I am PREGNANT!!!!!! Woo hoo!!!!! I cannot thank you enough. - Z
― Z
Hi Monica!! Our blood test results from yesterday came back good! 135 U/L. Blood test again tomorrow and fingers crossed from here on! Your help in the process has been so amazing and I believe that it has been a total game changer for us. So appreciative!!!! You.rock.  Yayyyyy!
― C
9 months of nausea during pregnancy is not fun...but Monica was really able to help me manage it. She goes above and beyond for her patients, is open to a wide variety of treatments, looks at your situation wholistically. When I was having a rough day she always got me in even if she was full. Her clinic is a very welcoming place and they do know you by name! Recently I tried their new massage therapist and she is amazing too.
― Tricia
My husband and I have been trying to conceive for over 3 years. I've done everything except for IVF and was referred to Monica by a family friend before trying IVF. I've been seeing her for about 1 month and so far she's been absolutely amazing. She's been my favourite practitioner I've seen in the past 3 years. She's very relatable and has given me hope that I've recently lost. I cannot say enough good things about her and only wish I would have started seeing her years ago!
― Amanda
This is the best care I have gotten and I have been to few other care providers in the name of acupuncture. With the knowledge and approach she attaches to my problem exceeds my expectation. This treatment center is neat and tidy and staff is extremely friendly not to mention Monica's love for her job and her patients. I recommend this place to anyone who is looking for help in all the areas she specializes in. Always have time for those who needs her help! Thanks Monica we all love you ❤️.
― Cyndi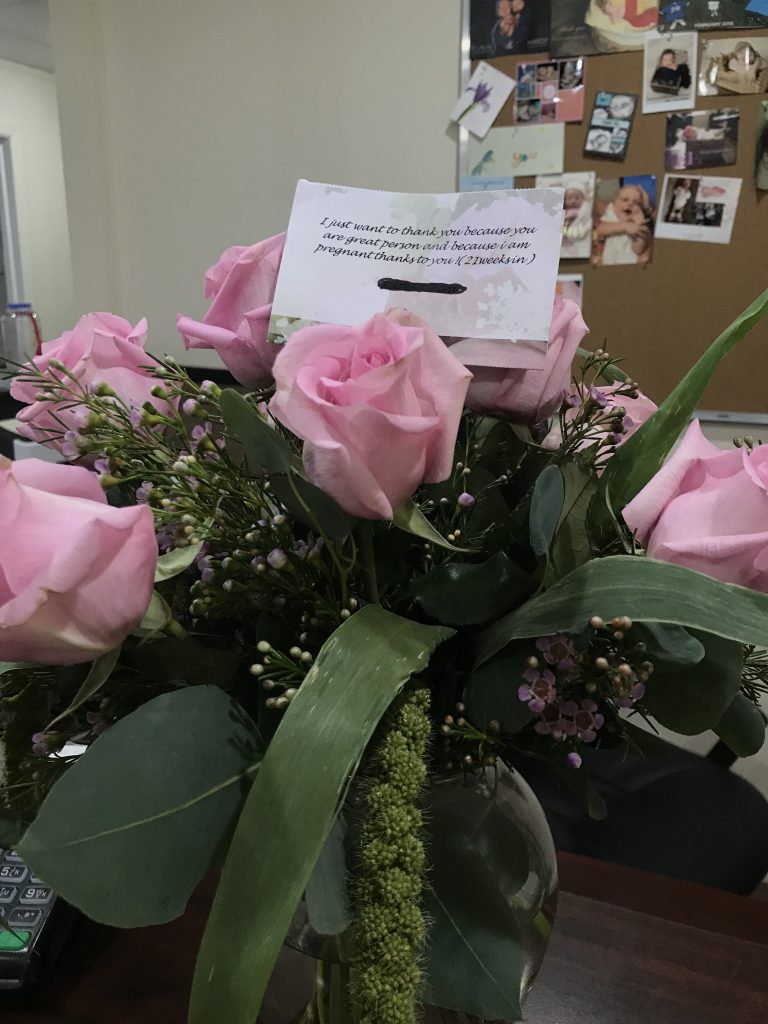 ―
I never had acupuncture done prior to seeing Monica but I am pretty sure she's now set my acupuncture standards high with the service she offered and her magic ways with needles. I came in with quiet the muscular issues in different areas of my body and with one session I had huge relief. She's easy to talk to, super personabile, very knowledgeable and fabulous at what she does! Highly HIGHLY recommend her practice.
― Layel
I came to see Madison with chronic neck pain and stiffness that had gone on for years. After only a about a half a dozen treatments I now have full range of motion in my neck with no pain! I would highly recommend Madison for Acupuncture 🙂
― Robert
My husband and I have been seeing Monica for around 8 months. She is amazing. We look forward to every appointment. She goes above an beyond and is a true advocate for your health. I can't say enough good things about this clinic. I have had acupuncture before and seeing Monica was a completely different experience. She is the just the best and we are so happy we found her!
― Jenna
I started seeing Monica Patt after many recommendations from fellow people struggling with infertility. I had previously seen another acupuncturist, but they weren't as familiar with fertility and how that all works. Because Monica herself knows what infertility is and what is important she right away was able to treat me and help me through my cycles. She is extremely knowledgeable, very friendly, and a great acupuncturist. She has been able to curb my morning sickness and I truly believe I wouldn't be pregnant if it wasn't for her helping regulate cycles and hormones and being an ear to chat with regarding everything! Not only is Monica great, but Madison is as well. I primarily see Monica but know without question that if I can't see Monica I'm still in great hands with Madison!
― Katrina
A big shout out to Monica ! Professional, knowledgeable, caring and dedicated! I would highly recommend her services and intent to continue using them myself !
― Dana
I was on medication and it wasn't going the best. Started seeing Monica and instantly saw a difference. Both Monica and Madison are so easy to talk to and open about the whole process. Coming here has made a world of difference for me not only fertility wise but even with my mental health. Fertility is a hard process and these 2 are in your corner from day 1. Highly recommend seeing either of these two!
― Amy
Monica is amazing. She is highly knowledgeable and very friendly, and she instantly makes you feel welcome. The studio is meticulously clean. Most importantly, she has been able to help me overcome several issues, including bad tension headaches and insomnia. She offers great wellness advice and is genuinely concerned with improving your overall health, along with treating your specified issues. I love her, and am very thankful to have found her!
― Kiara
I was given a recommendation to see Madison by another health professional. I am SO impressed with her acupuncture knowledge and skills! Her caring, calm and gentle approach is exactly what I need. She has successfully treated several of my challenging health conditions where other health professionals have failed. What a difference she has made in my life! Madison truly listens and then applies a treatment plan that works. I was "on the fence" about the effectiveness
of acupuncture treatments prior to seeing Madison. I previously tried therapy with 2 other acupuncture practitioners in different locations but never really felt much benefit. That has certainly NOT been the case with Madison's treatment. Right from the first visit with her, I have reaped the benefits of her extensive knowledge and professional, enthusiastic CARE. I highly recommend her!
― Kim
Madison is one of the best acupuncturist out there, and I have had a few. She is personable and empathetic. Every session I had with her has been a pleasure. Each time I leave feeling both invigorated and peaceful at the same time. For an added bonus she does cupping, which for me, helped release some muscles in my back that normally don't get released. Highly recommended
― Leslie
Monica has been amazing. She is very knowledgeable and does a great job of listening and helping you understand what your treatment plan is doing for you. Suffering from PCOS & Endo and seeing the results from her treatments makes me very happy to have found her & her clinic! The clinic itself is welcoming, clean and bright. Monica cares about each and everyone of her clients, which makes it enjoyable to see her at every treatment.
― Amanda
Monica is amazing! I've been seeing her for over 4 years, and she has helped me with pain due to endometriosis, throughout infertility/miscarriages/pregnancy, TMJ, back pain, nerve stuff... As others have said, she is very passionate about her job.
― Karena
Monica is so passionate about acupuncture and is very knowledgeable and eager to help people with whatever they have going on. I can't say enough good things about her and her clinic. She has helped me in so many ways in such a short period of time
― Sarah
Monica is the best human for the job if you're suffering from crippling long term chronic pain! I been struggling for 15 years with my back and have went to numerous specialists and two different acupuncturists. Specialists have failed me..while the other acupuncturists did absolutely nothing for me. I'm pretty open minded considering I always had people promise me they can make me feel better yet after the appointment I had zero improvement. This didn't just happen once. It
was everytime I'd consider someone to help! Feeling desperate.. I went to the good old internet for help! "Best acupuncture in Edmonton" first person to pop up the wonderful Monica Patt! Ah heck what did I have to lose right?! The internet says she's awesome so she must be yeah!?!.. fast forward 4 years later... my pain at bay most days. I have longer stretches of feeling fantastic. I can leave an appointment and actually turn my head and feel like a million bucks! I have to say Monica saved my life because I been suffering for so long I forgot what it felt like to feel good again! Not only does she know what the heck she's doing but she has a fantastic personality to go along with that! She makes me giggle everytime I go to see her and she nips those bad bad muscles in the butt so she keeps me feeling good! I highly recommend seeing Monica because she actually knows what she's doing!! Unlike past experiences I have had! Thanks Monica for being the bomb and keep those healing hands coming! Xoxo
― Dani
She's AMAZING!!!!! Very knowledgeable, personable and funny! Love this lady!!!!
― Wynne
Thank you so much for helping me through this difficult journey. Your support has blessed us with Emma. We are so grateful to have met you! I love hearing your laughter and looked forward to my acupuncture visits.
― M
For anyone contemplating acupuncture for fertility treatment this review is for you.
After going through 2 IUI's, 3 rounds of IVF , 7 frozen embryo transfers I am shocked to say I got pregnant naturally after 6 treatments from Monica.
In April 2018 I was coming to the end of my infertility journey, i only had a few frozen embryos left and one more shot at making a baby. I had really given it every emotion and dollar myself and my husband had to give. I decided to give acupuncture a try at the suggestion of one of the fertility nurses at the clinic , after all what could I really lose after how many needle pokes I've received over the years.
Monica understood from the get go, undergoing it herself she was up with the lingo the emotional rollercoaster I did not have to go into major detail about the process because she just simply knew.
My plan was set out with her and I enjoyed the treatments and supplements. She made things happen just like she laid out in her plan and I felt pretty good. The plan was to see her the month before my frozen embryo transfer to make sure everything went accordingly to plan and get my body ready. After my last treatment with her I had instructions to come back and see her if things didn't move along so I could start my frozen embryo transfer right on time, even though she did mention I wouldn't need to because my pulse never lies. The day I was "due" to start my next cycle nothing happen. I took a pregnancy test at the off chance with no hope( and for anyone suffering from infertility you don't hold much faith in those being positive) this test was.
After years of infertility, treatments and the money spent I wish someone would of suggested acupuncture earlier. Monica is like no other highly educated in her field and invested in making success happen for each and everyone of her clients. I would highly recommend her to anyone, after all she was recommend to me.
Monica I cannot thank you enough! I am looking forward to seeing for the next 8 weeks of treatment. - K
― K
Monica!!!! We got a positive test!!!!! Fingers crossed this one sticks!! I'll keep you posted! I just had to share with you! Xoxo – J
― J
Monica is so knowledgeable and open about infertility that she made the struggle easier to handle as well as taught me so many things I didn't know about my own body. I have recommended friends to her and will continue to as her professionalism, knowledge and humour is amazing and will help everyone in the fertility struggle understand just a little more.
― Pam
Monica has been fantastic. I was a bit hesitant at first as I am scared of needles, but after the first 5 minutes of meeting her I felt completely at ease. She is very knowledgeable with regards to women's health. I am very thankful to have found her as I have been symptom free of PCOS and Endo for over a month now!
― A
So This Happened last night!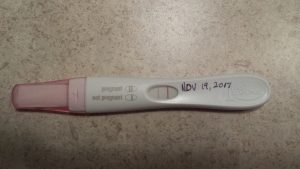 ― J
After struggling with secondary infertility for 2 years I began seeing Monica we had already had 2 failed IUI attempts. Following her advice and treatment recommendations including supplements I am thrilled to say that we conceived on our 3rd IUI attempt. Everything about our last cycle was so different from the first 2 cycles that I can honestly say its because of Monica and her vast knowledge surrounding fertility that we finally conceived and I am now pregnant with 2 very healthy babies! As if getting pregnant wasn't enough of a reason to sing her praises, she also got rid of my heartburn that I had suffered with daily since being pregnant with my 1st child. I used to pop tums like they were going out of style and I have maybe had 3 episodes of mild heartburn in the last 4 months. Monica has a such a outgoing and friendly nature about her that she instantly makes you feel like you have been friends for years. I am so grateful that I took the chance and began seeing her, I cannot recommend enough that anyone trying to get pregnant goes to see her!
― Tasha
I was a recent newly wed wanting to start a family. My husband and I were blessed to conceive right away, however 8 weeks later suffered a miscarriage. With the miscarriage, I was diagnosed with a uterine malformation that further increases my miscarriage risk above the average population. Devastated with the news and expecting a future of further miscarriages and possible surgery, we were unsure of what the future was going to hold. After the miscarriage I experienced menstrual irregularities which further complicated the situation. Wanting assistance and unable to see an obys/gyne Dr for months a friend referred me to Monica. My first appointment with Monica I was a bit sceptical of what she could offer. Being a pharmacist I put much value in the medical community and scientific research not traditional Chinese medicine and acupuncture. I didn't have much to lose. I dived right in and became a "perfect patient". Throughout the process Monica was positive, supportive, knowledgeable, and would take the time to answers any questions I had. She was truly amazing. Within 5 weeks of treatment I had received my period and a positive pregnancy test. I was astounded with the results though Monica knew I was pregnant a week before by a simple change in my pulse. She continued to treat me for the first trimester ensuring I had a healthy pregnancy and helped to alleviate my all day morning sickness. I would recommend Monica to any of my friends wanting to conceive. She was a great help to me in a time of need.
― Kathy
I can't say enough great things about Monica Patt. Monica treated me leading up to and throughout my IVF protocol. She was so understanding and empathetic to the emotional roller coaster of infertility. She helped me feel great and stay relaxed. My egg numbers and quality were great and we ended up with 4 high quality embryos. We transferred one of them and Monica treated me throughout my first trimester. She could tell I was pregnant before I had a positive test based on assessing my pulse. I now have a healthy son and will be seeing Monica again for future embryo transfers.
― L
After struggling with unexplained infertility for 2 years and four failed IUI attempts, we decided to proceed with IVF In January. Monica treated me before the IVF, during, and after. She made herself available outside of her working hours to accommodate my retrieval and transfer dates/times. Monica is extremely committed to her clients and is excellent at what she does. Not only is she extremely educated and knowledgeable, her bright personality made me look forward to my appointments. She was able to relieve a lot of my stress and anxiety through treatments and we fell pregnant with twins on our first round of IVF.
― Holly
Hope you're having a nice weekend and enjoying this gorgeous weather. I wanted to pass on that my right ovary went from 2 little follicles under 10mm to 6 juicy ones all over 12mm so the electro stim likely helped!
― J
We got 5 embryos!! 4 are graded as excellent and 1 as fair. I'm so happy! See you tomorrow 😊
― J
I heard about Monica from a friend that was also struggling with fertility and suggested I go see her as she had recently become pregnant. We conceived our son naturally 4 years earlier however no matter what we did we couldn't get pregnant with our second child. After two failed frozen embryo transfers I was at a loss of what to do next. We had one embryo left. My friend recommended I see Monica for acupuncture during our next frozen transfer. We are now expecting out second child and couldn't be happier!
― Jenn
I have been seeing Monica since last summer for fertility issues. Over the last few months, she supported me throughout my journey, professional as an acupuncturist, and personally as a friend. She's always willing to listen and accommodating when it comes to my shift work scheduling. I truly recommend her to anybody with fertility issues. Although my journey is far from being complete, I am glad I had found her!
― W
I couldn't have made it through the other side of the miscarriages to motherhood if it wasn't for your care. I don't think I said it enough to you… THANK YOU SO SO SO SO MUCH for everything you did for me. I'm loving being a mom so so much ❣️
― G
After trying to get pregnant for about 8 months, someone recommended Monica to me. I took all of Monica's advice, took the herbs she recommended and made appointments when she said they were necessary. After seeing Monica for just over a month I was pregnant! And felt more relaxed and stress free than I had in a while. I continued to see her throughout my first trimester for morning sickness and fatigue. I look forward to seeing Monica for each and every appointment. I would recommend her to anyone. She's the best.
― Alana
After trying to conceive naturally for years with no success, I was referred to Monica Patt through mutual friends. Words cannot express how thankful I am to have met Monica. From the moment I walked into her office, I felt completely at ease knowing that she cared just as much as I did about getting me pregnant. After a few failed attempts at IUI, the doctors informed me that my FSH levels were drastically rising and that my only option would be IVF. At this point I knew something had to be done. I began to visit Monica twice per week to prepare for IVF, taking herbs and following her guidelines diligently. Two months later, my FSH had dropped drastically. At this point we were ready to start our first IVF cycle. I continued to see Monica regularly. We scheduled an appointment the morning of my egg retrieval as well as pre and post transfer day. Fast forward a few months…We are expecting twins in February! I genuinely believe that our little miracles wouldn't be here without a combination of Western and Eastern medicine, Monica you truly are a godsend.
― Jenna
I went to see Monica upon the referral from a friend. I was seeking help for sever PMS that included extreme breast tenderness, painful intercourse, nausea, headaches and migraines before my cycle and debilitating cramping. I have a bicornuate uterus and after having surgery years ago I was told the only way to manage these symptoms was with large amounts of pain medications or a hysterectomy. Monica got to work on me. After only one cycle with the combination of acupuncture and herbs I had my period, without any breast tenderness, headaches, nausea or cramping! She is knowledgeable about her work and will answer questions in as much detail as you like. I highly recommend Monica, she has been such a great help to me!
― Danielle
Words cannot express how truly grateful I am for your expertise and compassionate care. We would not have our wonderful son if not for all you did to help me in my fertility journey. I am amazing at how you helped heal my body enough to grow this perfect little human- conceived on an unmedicated cycle and delivered without the need for medical induction. Thank you for the amazing work you do!
― K
Meeting Monica was such a blessing! I heard about Monica through word of mouth. I'm over 40 and going through Fertility treatments. Every visit, she really listens to you and makes you feel that she not only cares but will do everything in her expertise to help and follow up's with emails which is something that is not expected! I went to 3 different acupuncturist and I didn't feel they understood what I was going through. She is someone whom I would say, not only has thorough knowledge but also wisdom. Every week that I went for acupuncture was a gift because it was confirmation that my body was strong and healthy. It was worth all the investment, time and energy. I retrieved lots of eggs for my age and I believe that the treatments helped. If you're thinking of seeing her, go now!
― M
We do not have enough positive things to say about Monica. After years of fertility struggles, including 6 miscarriages and 2 rounds of IVF, we found Monica. We were nearing the end of our journey and ready to give up but committed to seeing an acupuncturist, at the same time as we were on the waiting list for one last round of IVF and that's when our world changed. The passion and care that she shows her clients is indescribable. We knew from the minute we met her that she truly cared about us and our journey and was prepared to try everything in her power to achieve our dream of expanding our family. Within 2-3 months we couldn't believe it when we discovered we were pregnant naturally. As we had been in that position before, we found it difficult to celebrate our news, but the moment we told Monica, her excitement, enthusiasm, and positivity that this one will stick was contagious and we jumped on board with all the treatments and herbs she recommended.We are currently 28 weeks pregnant and loving every single second of it. If it were not for the fabulous Monica and the care and compassion she showed us, we believe we wouldn't be in this position, counting down to the final 3 months before our little miracle arrives. She is a true gem and an absolute pleasure to know. Without her, we wouldn't be where we are today, and for that, we are eternally grateful.
― M
My husband and I just had our first consult with Monica today and I absolutely love her! She is passionate, empathetic, and very knowledgeable. We have hope again for the first time in a long time!
― R
Thank you so much for your very special role in helping create out little man xo
― L
Excellent, excellent, excellent!! I was diagnosed with premature ovarian failure and given a 5-10% chance of getting pregnant. Part of the challenge was very irregular cycles and no ovulation. After trying to conceive for a year I started see Monica for acupuncture. This lady knows her stuff! She is extremely knowledgeable, personable, passionate and fun! She regulated my cycles and after about 6 weeks of treatment I got pregnant. So thankful to have meet her and I highly recommend her!
― C
I went to Monica looking for help as my husband and I had been trying to conceive for just under a year. After a thorough history, I was left with a sense of hope; Monica's excitement to get started on this journey was contagious and she made me feel completely at ease. She explained what deficiencies my symptoms and history indicated and outlined a treatment plan. My husband and I started taking all of the herbs and I saw her for acupuncture as advised. One month later, I got the positive pregnancy test! I continued to see her regularly up to 3 months, which really helped with my nausea. As a bonus, she worked on some longstanding bladder issues, which was much appreciated! Monica, I can't thank you enough for helping me!
― Pam
My husband and I had been trying for a baby for 3 and a half years. We saw 4 specialists and tried many different ways to conceive but nothing worked. As I mentioned before you did the acupuncture for ovulation and migraines. My migraines were gone within a week (I had them almost every single day for five months straight) and a month later I learned that I was pregnant. I wanted to write to you many times to thank you … but I was too scared to jinx it. On October 11th I gave birth to a very beautiful and very overdue miracle baby girl. Thank you for your kind words of support at my appointment. I know that you know the struggle of infertility. Thank you.
― K
I've been going to Monica for a couple of years now. First she helped me with getting pregnant. I felt really comfortable and believed in what she was doing. I was having some trouble getting pregnant and we had been trying for about 9 months. After sessions with her for about a month I was pregnant! After I had my baby I developed a severe pain in my foot. I went to my doctor and he said it was gout! The more I thought about it the more I didn't believe it was gout. He didn't do any tests on me and just prescribed me medication. Before I took the meds I decided to go see Monica again. She treated my pain in only 3 sessions. I felt so much better and she really spent the time in making sure I was treated correctly. I no longer limp around and I can exercise again. Monica is professional, very knowledgeable, is patient and takes the time to connect with you. I highly recommend her!
― Viki
A friend recommended Monica when I told her we were having trouble conceiving our second child. We got pregnant so quickly with our daughter, however after her birth, my cycle never felt normal and every month my PMS symptoms seemed to get worse and worse. I was nervous about acupuncture, but wanted to try a more natural approach before medications and technology. My first appointment with Monica was amazing. She asked me questions I had always wanted to share with someone, but was afraid and shy to. She was very approachable, friendly and seemed to really understand everything we were going through. With acupuncture and herbal teas, Monica was able to regulate and help me better manage my cycle, while forever listening and supporting us. After 3 months of treatment I became pregnant and am ever grateful for Monica's help and support. I've become a big advocate for acupuncture and her work.
― Allison
I began to see Monica to help with my PCOS. I was experiencing irregular menstural cycles and was told I would likely need hormonal intervention if I wanted to get pregnant in the future. Through regular acupuncture appointments and taking herbs Monica suggested my cycles became regular and much less painful. We decided to start trying to get pregnant and by month two it happened! I continued to see Monica throughout my first trimester until 12 weeks as per Monica's suggestion to help reduce fatigue. I will return to Monica for birth preparation treatments in the weeks before labour.
― Megan
In 2011 I was involved in a car accident and sustained neck trauma. I went to physiotherapy for six months, tried acupuncture for six sessions, tried a chiropractor, back to physiotherapy with no relief and then I found Monica Patt. I have nothing but great things to say about Monica. She makes me feel comfortable and is willing to spend extra time and care to make sure she works on all issues. She explains what she is doing and why she is doing it. She will adjust the needles if there is any sign of discomfort. She exudes caring and concern and has wonderful sense of humor. Her treatment room is like a haven for me. I feel like she is a friend as well as a health care practitioner and remains professional at the same time. Since my visits to Monica I rarely take any pain medication and I feel like she has given me my life back. Thanks Monica.
― M
Hi Monica! My head, neck and shoulders are feeling great, I haven't felt this good in years! Seriously.
― Kristina
Positive test today!!! Knew you could do it!!! You're the best!!!
― M
After suffering through lower back pain throughout my first pregnancy, I decided to try acupuncture to see if that would at least lessen the discomfort during my second pregnancy. As I described the type of pain to Monica, she knew exactly what was causing it and I noticed a huge improvement after the very first treatment. She is full of great advice and knowledge, and easy to talk to. As an added bonus, she did a few pre-labour treatments, which helped to shorten my labour time! Thanks Monica!
― Leslee
I was referred to Monica from a friend who had quick success with trying to get pregnant after years of being on the birth control pill. I saw Monica weekly for approximately 2 months before getting that big, fat positive on a pregnancy test. I followed her instructions to take Maca Root and follow up with her on the critical days of each cycle and BOOM I was pregnant after one and half cycles. All I can say, is that Monica is absolutely amazing at what she does. She is such an amazing person, who treats all of her clients with the respect and care that they all deserve. I highly recommend her to everyone and anyone who is looking for a great acupuncturist, whether it be for fertility reasons or not.
― Sienna
Monica's treatments work! I've experienced painful and heavy periods for years. After a few months of regular acupuncture treatments along with taking the herbs recommended by Monica, I'm happy to say that my periods are now very manageable. Monica is very knowledgeable and passionate about her craft, and she also has an amazing bedside manner, which makes me feel comfortable placing myself in her care. If you are considering acupuncture treatment, you MUST SEE Monica!
― Jackie
A friend recommended I see Monica for acupuncture in June when I was suffering from what I thought was sciatic pain (it went from my hip all the way down my leg and into my ankle with numbness in my shin) and caused such pain that I was unable to sleep. I have never been in so much pain in my life but when I went for my first appointment with Monica she said that my pain was muscular and was confident she could fix me. I needed to trust her as I had already seen my doctor, who prescribed muscle relaxants and anti-inflammatory drugs as well as going to my chiropractor six times in a two-week period. After my first acupuncture appointment I had a significant decrease in pain and was able to sleep. After my third appointment I would say that I was back to normal. I will continue to see Monica just to be sure that things never get that way again.
― Sue
I had not had my period for over eight months and one day decided to do something about it. At the time I was waiting to meet a specialist. I discovered Monica while searching and found that acupuncture could help. My first meeting with Monica went well and I found her to be very warm, kind and professional. I actually got my period back. All I can say is I am glad I called Monica and that acupuncture works.
― Susan
Monica is an amazing acupuncturist. She helped me a lot with insomnia problems, menstrual problems and gastrointestinal pain while I was living in Canada. She is very competent and professional. I live in Brazil, but if I come back to Canada I am sure I am going back to treat with her again.
― Juliana
Monica is magical when it comes to cupping! One of the first treatments I had with her was cupping and she was able to release a knot in my back that had been causing pain for months – even after having massages done.
― Janelle
My Husband and I had been trying for only a couple months to get pregnant, but I felt like trying out fertility acupuncture because I thought I couldn't hurt! I spent a few months seeing Monica who helped regulate my hormones (after being on birth control for 11 years) and help prepare my reproductive system and other organs for a healthy pregnancy when it happened. I diligently took the herbs Monica provided me on the correct days and dosage, I made appointments with her when she said was vital for my cycle, and made changes in my lifestyle that she recommended for conception. My last cycle I could only described as awful! It was cycle 5 since trying to conceive and my most painful, heavy, and bothersome one yet. Monica believed that my body was finally responding to all our hard work and dumping those years of birth control and creating a perfect home for an embryo. Well Monica was right because the following month I found out I WAS PREGNANT! The experience of trying to conceive was difficult at times feeling like something might be wrong or I wasn't doing something right, but seeing Monica was such a positive point to my day and she always had me leaving acupuncture feeling relaxed, revitalized and confident that my time was just around the corner! I would highly recommend seeing her to any of my family and friends and will enjoy seeing her throughout my pregnancy for any unforeseen symptoms, aches or pains!
― Kerri
I was suffering from near daily migraines and, because I'm a breastfeeding mom, my pharmacological options were quite limited and not very effective. Monica is a miracle worker! My migraine attacks are much less frequent and much less severe! Monica has also been treating me for my endometriosis and that means I have fewer pain days and more energy for my family.
― Dena
For years I have been struggling with my energy levels and moods as well as some physical issues like tendinitis in my right arm. I started seeing Monica for acupuncture and I noticed immediate results. It was like a jolt of energy each time I had a treatment. On an energetic level I felt more clear, and more centered and was able to better concentrate at work. I was inspired to get back into a good exercise regime and was able to get physically back on track. Acupuncture has helped me with so and I will continue to use it to feel great!
― Whitney
I went to see Monica for a recurring lower back and sciatic nerve pain problem. After a few electro acupuncture sessions, the pain disappeared and has not returned. Monica was friendly, professional, and explained everything she was doing. I would definitely return in the future.
― Vanessa
I have been meaning to try acupuncture for years for chronic back pain and other ailments and I can't believe I waited this long to do it. Monica came highly recommended by a friend so I was excited to get started. From the moment I met Monica she made me feel at ease and I instantly trusted her. She explained the entire process and methods she would be using (and why) and kept talking to me during the treatment. She is so passionate about preventative health care, it makes me so excited to see her every appointment. Oh, I should have mentioned this in the first sentence but I have been back pain FREE for a over a month. That hasn't happened in over 15 years.
― Michel
I went in to see Monica because I've had to cut short almost every golf season due to back pain for just over a decade. I'd never tried acupuncture before, but Monica talked me through everything and knew exactly what to do to help. I've now had my longest and busiest golf season ever, and I've been totally pain free. I'm now a believer in acupuncture, and I'm a huge fan of Monica. Her professionalism and superhero abilities have helped make this the best summer, and maybe year, of my life. Thanks Monica!
― Craig
I have been to numerous acupuncturists and Monica is the only one who has made a difference in my health. She is professional… but also super caring and nurturing. I highly recommend her.
― Blake
My husband and myself are so grateful for finding Monica. We both came in requiring treatment. Me with my menopause and my husband with his Colitis. Monica has helped me with the use of herbs and acupuncture to lessen my hot flashes and my anxiety, I also sleep much better. With my Husband she helped with his Colitis. He was in pretty bad shape when he came to see her. With treatment he has gotten his energy back, doesn't go to the washroom 10 times per day, goes half if not less and also helped with the bleeding that comes with Colitis. We both still continue with treatments. It truly has helped us both out. Thank you Monica!
― Tony & Veronica
My first trimester of pregnancy was very difficult; I was very nauseous and had pretty bad acid reflux. When I saw my midwife I had lost 14lbs and had to take Zantac for my reflux. As this was not ideal and I did not want to take anything during pregnancy my midwife suggested I try acupuncture. Even though I had utilized acupuncture many times in the past I did not think I could use it for nausea but I contacted my acupuncturist Monica and I made an appointment. When I arrived at the clinic I was 16 weeks along and my nausea had started to get worse and I was still throwing up every day and losing weight. After my first treatment I stopped throwing up. After my second treatment the nausea was completely gone and after my third treatment I did not have to take my Zantac anymore. I went for a total of five treatments and I have started to gain weight and have more energy. I am now 22 weeks and am feeling great thanks to acupuncture and Monica. I would recommend prenatal/pregnancy acupuncture to anyone who has any discomfort in any area.
― Jenny
Monica provided amazing support in moving me through many of the physical and emotional effects of making several major life changes. She's fantastic at identifying exactly what treatment is necessary, excellent at explaining what she's doing, and wonderfully personable.
― Myra
After struggling with infertility for almost 2 years I was coming to the end of my rope and starting to lose hope entirely that my dream of becoming a mom would ever be a reality. That's when a friend recommended Monica Patt. After our very first consultation- it was clear that Monica fully understood my concerns and frustrations and also knew exactly the treatment plan I needed (an experience that I not had with previous acupuncturists) She took the time, listened to me and made me feel completely at ease. I left that appointment feeling reassured, excited and confident. After only 2 sessions with Monica I found out i was pregnant! I continued to see her throughout my pregnancy and she helped with everything from nausea, fatigue, digestion and energy levels. I would highly recommend her to anyone looking for a down to earth, highly knowledgeable practitioner. She knows her stuff and always makes sure you feel completely supported. I always look forward to our sessions and I am so grateful to have found Monica and will absolutely be seeing her for any further pregnancies and health concerns in the future.
― Jessica
Monica is amazing! She has helped me tremendously with my endometriosis symptoms. I would highly recommend her!
― K
I was referred to Monica by a co-worker and it was the best decision! She answers all questions, and explains her practice clearly! Monica is knowledgeable, approachable and makes you feel very comfortable. I would highly recommend Monica!
― Ashley
Monica is amazing what she does! You can tell she has a passion to help. Whether it was my knee, back, or just stress she does everything in her power to help with whatever ailment I am up against! Thank you Monica!
― Ben
Monica knows what she's doing. After a year of knee pain, with one treatment it was gone. She's been working on my back and neck now and I've never felt looser. I haven't been to my massage therapist in months.
― Allison
I injured my lower back during a workout and woke up the next morning in great pain. After a couple of days it got worse to the point I had a hard time walking and felt nauseous feeling like a pinched nerve in my lower back. I searched online for a reputable acupuncturist and found Monica. At my first appointment I answered a few questions so Monica could understand what happened and where the pain was located. She knew exactly what I was talking about. Monica was easy to talk to and very professional she covered all the bases and at the end of the first session I felt at least 50 percent better and every session afterwards as well, she had me back up to 100 percent in 4 treatments, I felt great and would recommend her to everyone I know and definitely go back to see her. Thanks Monica!
― Gabe
I was nervous trying acupuncture for the first time and was unsure as to which acupuncturist to go to. However, I am very happy I chose Monica because she provides such an inviting and relaxing environment. She has done wonders with my treatments. Monica's expertise and passion for helping others keeps me coming back.
― Stacey
If you need results Monica is the one to see. I already went in thinking that acupuncture and cupping might be good but am truly shocked at how quickly her treatment has presented results! Her treatments should be mandatory.
― Ronna