Professional Grade Herb and Supplement Refills
Introducing Fullscript. Our office is now partnered with Fullscript the easy, convenient way to refill your supplements from our office.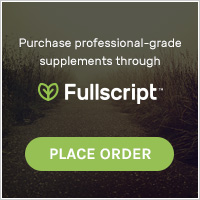 Our Favourite Professional Brands
Fullscript carries some of our favourite professional brands including BioClinic, NFH, Designs for Health and Innate
Convenient refills for our out of town clients
Easy refills for all of our postpartum moms
Fast shipping right to your door
Free shipping on orders over $150
To place your order simply click the link below and you will be connected to our dispensary.